Wannabe Q
03.07.22 DO YOUR OWN RESEARCH, I Gotchu! News Briefing Monday
FUNNY CAUSE IT'S TRUE :
What the hell was Nancy Pelosi doing during the state of the union? Could the letter "Z" be the new Nazi symbol? List of people or recent events that just give me shivers of gross:
- Biden (State of the Union)
- Trump (Talking weirdly about Russia to the Goat John Daly)
- Putin (Has a small PP)
- Nancy Pelosi's (Skeleton)
- Ted Cruz's (Ego)
- Trudeau (Authoritarian)
- THE GAS PRICES? WTF staaaappp
- ALSO, WHERE THE FUCK DID COVID GO?
Anywho...
HERE IS WHAT LIBTARDS ARE SAYING : The war between Russia and Ukraine needs the USA's support and whatever Biden mumbled. Also they want to regulate bitcoin.
HERE IS WHAT CONSERVATWATS ARE SAYING : The war is Putin actually taking away nuclear plants from the actual bad guys. Also a lot of complaining towards the libtards causing all the bullshit in the world. Politics 101 of course.
VACCINE : Yes they are still talking about the fucking vaccine. Get it or don't. protect yourself, don't protect yourself. Inject yourself with "what if's", don't inject yourself with "what if's".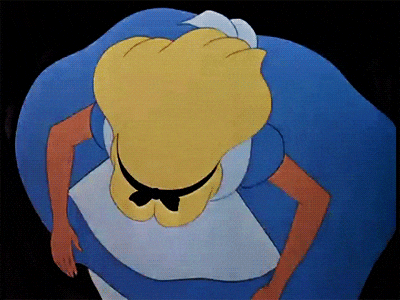 RECAP THIS RABIT HOLE : check this shit out.
- Pfizer made an ass ton of money in 2021. #Business
… and keep in mind highest criminal fine goes to (*drum roll)
YOUR BOYS AT PFIZER...
FACT CHECKERS, GOOD THOUGHT, TERRIBLE EXECUTION :
Why Fact checkers suck ass and what they are shadow banning :
- Can't google right now? I gotchu.
WAIT : Owned by Annenberg Foundation… who the fuck owns that?
Bill and Melinda Gates Foundation… SUS.
Wait how much did Bill make last year?
THE FUCK : Wait Divorce? What? Why?
Epstein + Bill + Friends = Pedophiles. You decide.
Just common sense here, am I right or wrong? Who gives a shit.
Moral of this story is Vaccines are tiiiight, but not this one. This injection needs some research from the ginny pigs first (thanks ya'll) before I take it. Same reason I don't drink tap water or processed foods, they are poison. So is alcohol, anything inhaled into your lungs and not working the fuck out.
Alright… rabbit hole over.
Until next time (whenever that is)
Over and Out